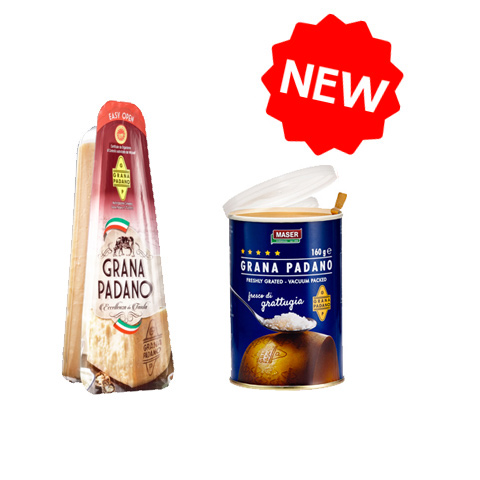 Thanks to its raw materials, Grana Padano has great nutritional qualities.
Grana Padano's versatility allows it to adapt to various dietary needs.
Every bite of Grana Padano provides the perfect blend of nutrients.
Just one portion of Grana Padano contains a high concentration of proteins: Leucine, Lysine, Phenylalanine and Tyrosine, to name a few. Additionally, being a dairy product, Grana Padano supplies the same protein input as milk, but in a concentrated form. This means that 60g of Grana Padano contain the same amount of nutrients found in 1 litre of milk.